CG's International Market
In the domestic market, CG has 93 agents, 368 outlets, and 700 service vehicles. It covers an area of 280,000m2. Due to the reliable performance, low prices and beautiful appearance of our wheel loaders, backhoe loaders and motor graders, these construction machines are exported to 60 countries in different regions including Egypt, Libya, Algeria, Morocco, Tunisia, Nigeria, Tanzania, South Africa, Britain, France, the Netherlands, Spain, Sweden, Germany, Poland, Turkey, Russia, United Arab Emirates, Saudi Arabia, India, Vietnam, the United States, Canada, Brazil, Argentina, Venezuela, Panama, Peru, Australia, New Zealand and more. Our endless efforts for excellence in the last 10 years have given us sufficient exporting experience and enabled us to build up an export department with over 60 overseas distributors for selling our loaders and to provide full services.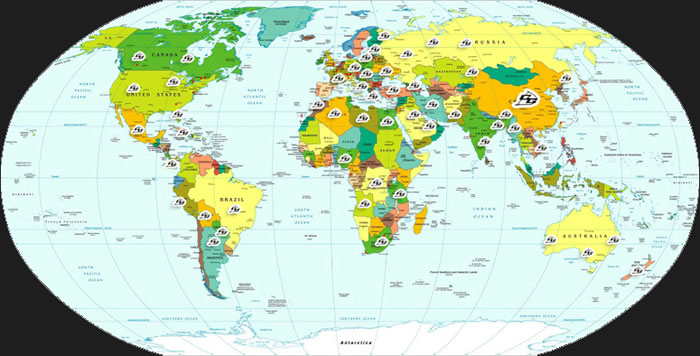 CG Officially Authorized Distributor

CG932H Wheel Loader
CG932H wheel loader represents our 30 series wheel loaders, which is known for its strong power, robust frame, stable performance, ergonomic design, simple maintenance as well as applicability in different working conditions. CG932H wheel loader is generally characterized by the following features.

CG946G Wheel Loader
The machine also uses the sound-performance working device, to enhance the digging force, lengthen the dumping reach and improve the operation capacity.
Using the wet drive axle with reliable performance, the wheel loader can work under various operation conditions.